Fashionable Compression Socks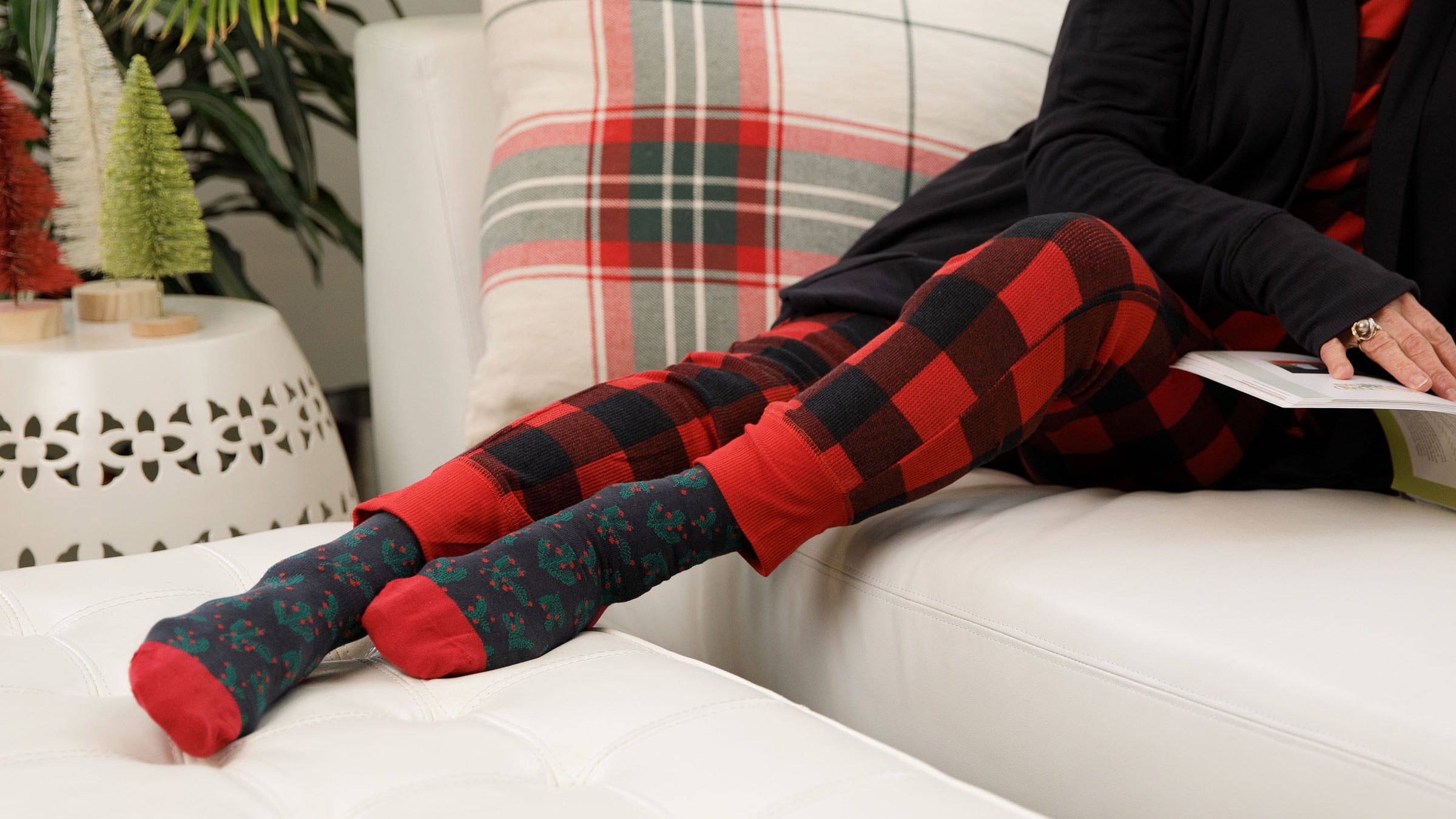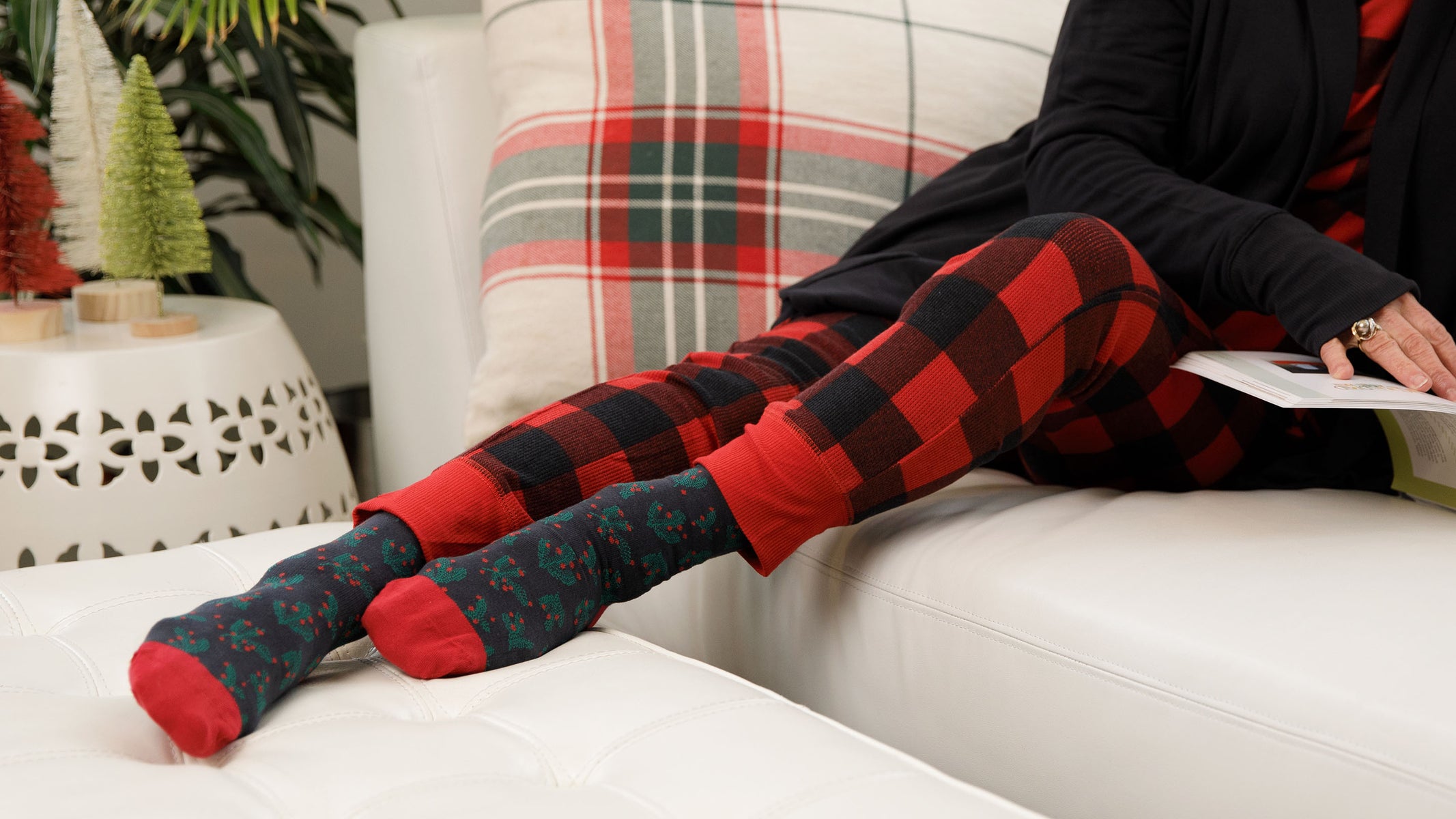 Compression 101
How does it work?
Therapeutic pressure, gently hugging your legs to improve circulation. Discover the science behind graduated compression and how you can benefit.
The best thing about VIM & VIGR is the incredible variety of options it offers, including more fabric choices, more compression levels, and more size options than those offered by any brand.
— NY Times Wirecutter
"I have several brands of compression socks, but I reach out for these the most. They keep my legs feeling strong and energetic even after being on my feet all day or on a long plane flight."
There's something to be said about arriving at a destination with ankles the same size as they were before takeoff.
Compression Socks For Everyone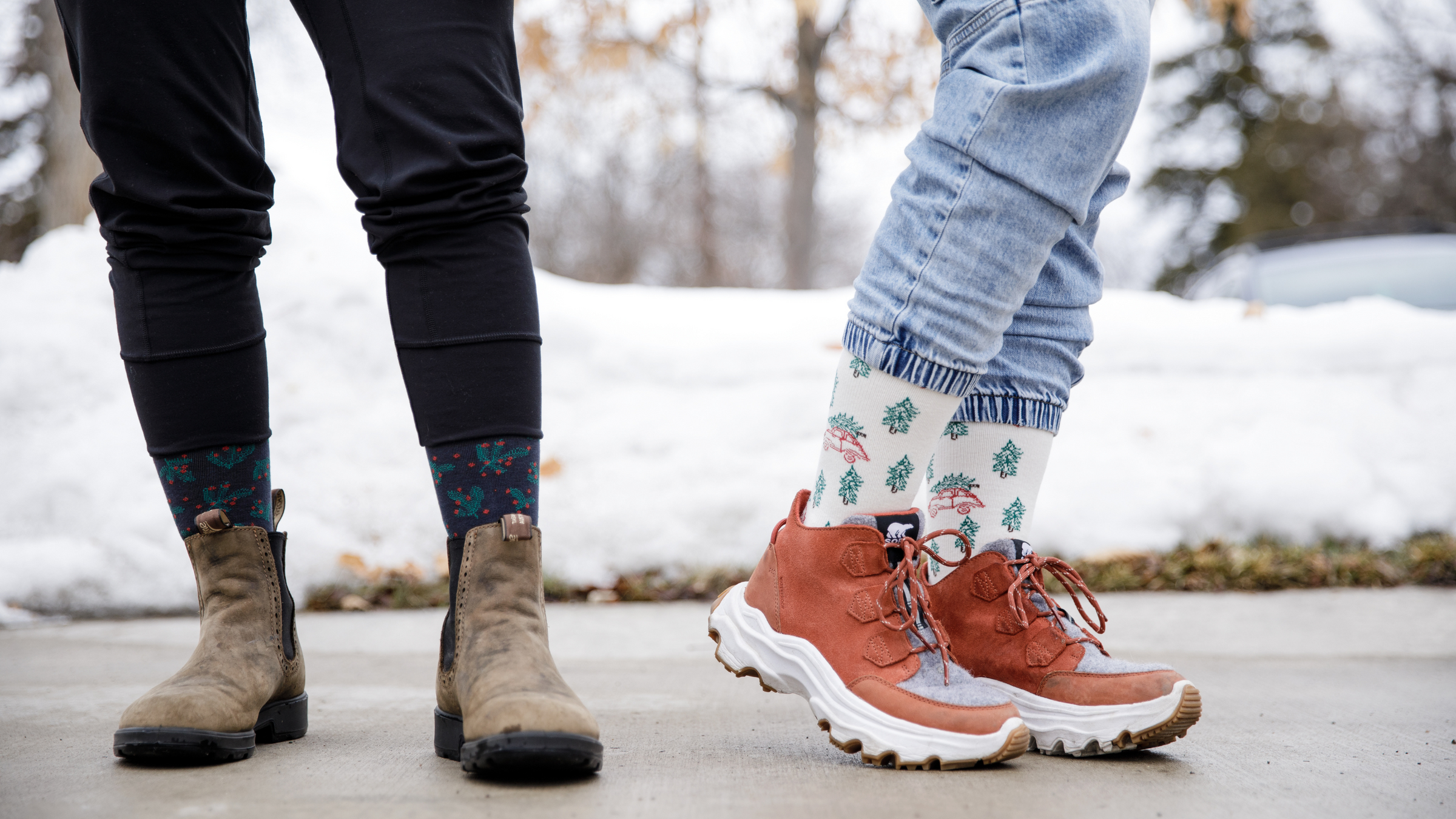 Limited Edition
Holiday Collection
Whether you are hunting for the best gift, a tree, or some holiday cheer, do it in style with our Limited Edition Holiday Socks! These cotton socks come in 15-20 mmHg and 20-30 mmHg and are sure to add a festive touch to any outfit!
Shop Now
Step Into Your Everyday Wellness
Weaving style and quality into therapeutic threads, our legwear helps people from all walks of life take on their day while looking good and feeling great.