Compression Sock Size Guide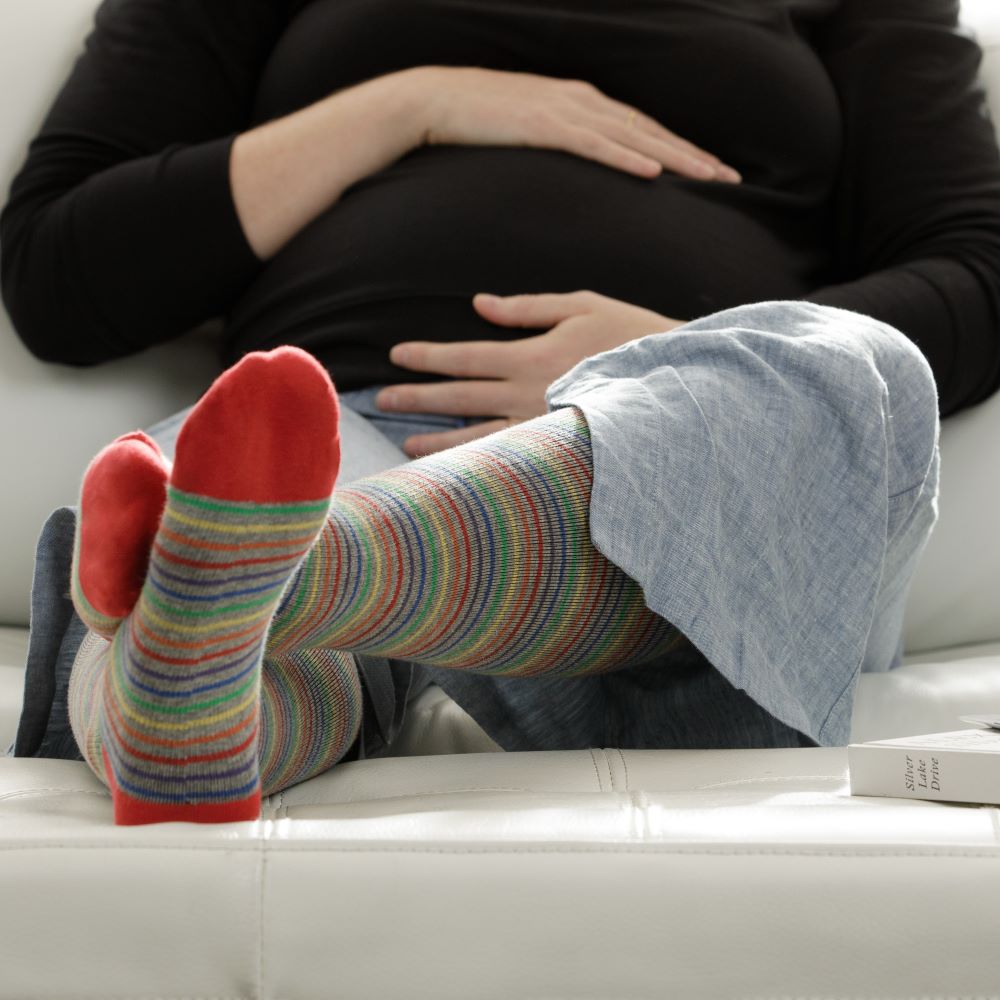 Compression levels & Sizing
To ensure the perfect fit, we make our compression socks with varying calf circumferences and shoe sizes. We recommend knowing those measurements when referencing the charts below!
Compression sock Sizing
At VIM & VIGR we pride ourselves in offering a large selection of sizes in all our designs. We have wide calf options in all our designs so more people can enjoy the benefits of compression.

To ensure you have the most comfortable compression sock possible, we recommend measuring the circumference of your calf, then using the size chart below to order!
All of our socks are unisex. Sizing is based on shoe size & calf circumference. Use the chart below to find your size.
| | | | | |
| --- | --- | --- | --- | --- |
| SIZE | WOMEN |  MEN | EUR | CALF CIRCUMFERENCE |
| S/M | 5 - 8 | 3.5 - 6.5 | 36 - 39 | 12" - 16" |
| Wide Calf S/M  | 5 - 8 | 3.5 - 6.5 | 36 - 39 | 17" - 21" |
| M/L | 8.5 - 11.5  | 7 - 10 | 39 - 42 | 13" - 17" |
| Wide Calf M/L | 8.5 - 11.5 | 7 - 10 | 39 - 42 | 17" - 21" |
| L/XL | 12 - 15 | 10.5 - 13.5 | 42 - 46 | 14" - 18" |
| Wide Calf L/XL  | 12 - 15 | 10.5 - 13.5 | 42 - 46 | 17" - 21" |