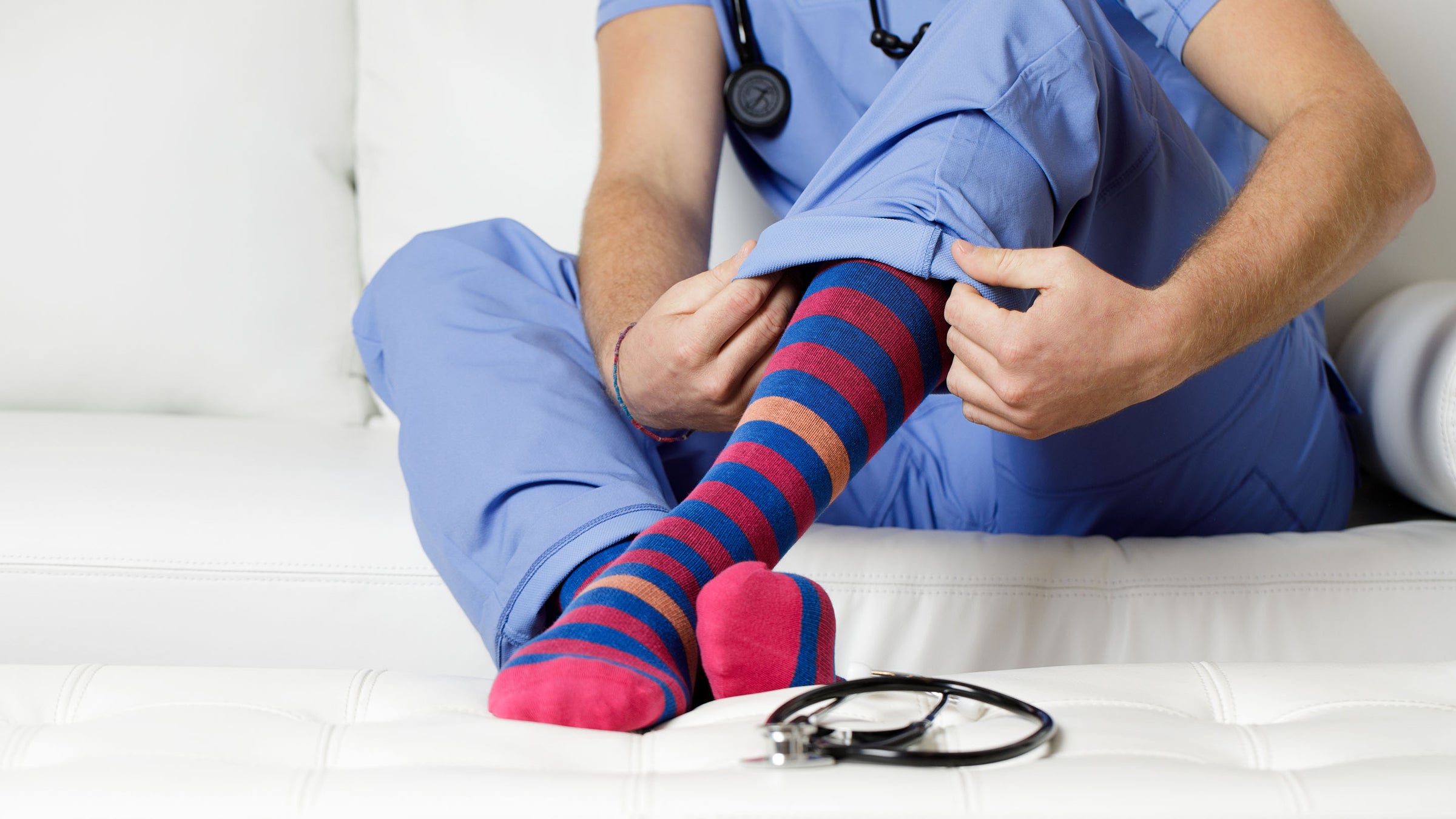 Compression Stockings for Nurses
Compression stockings for nurses are designed for nurses whose feet are showing the strain of working all day. Whether you need them to address a medical concern like diabetic foot problems or you just need them to feel comfortable, compression stockings for nurses give you the option of feeling comfortable without sacrificing mobility. We're proud to offer compression stockings for nurses to meet any of your on-the-job needs, whether you need light support for the whole day or moderate support after work to undo hours spent on your feet.
In addition to having many styles in 20-30 mmHg and 30-40 mmHg, we offer wide calf compression socks in every pattern.
Check out our other Stylish compression Options