How compression socks are made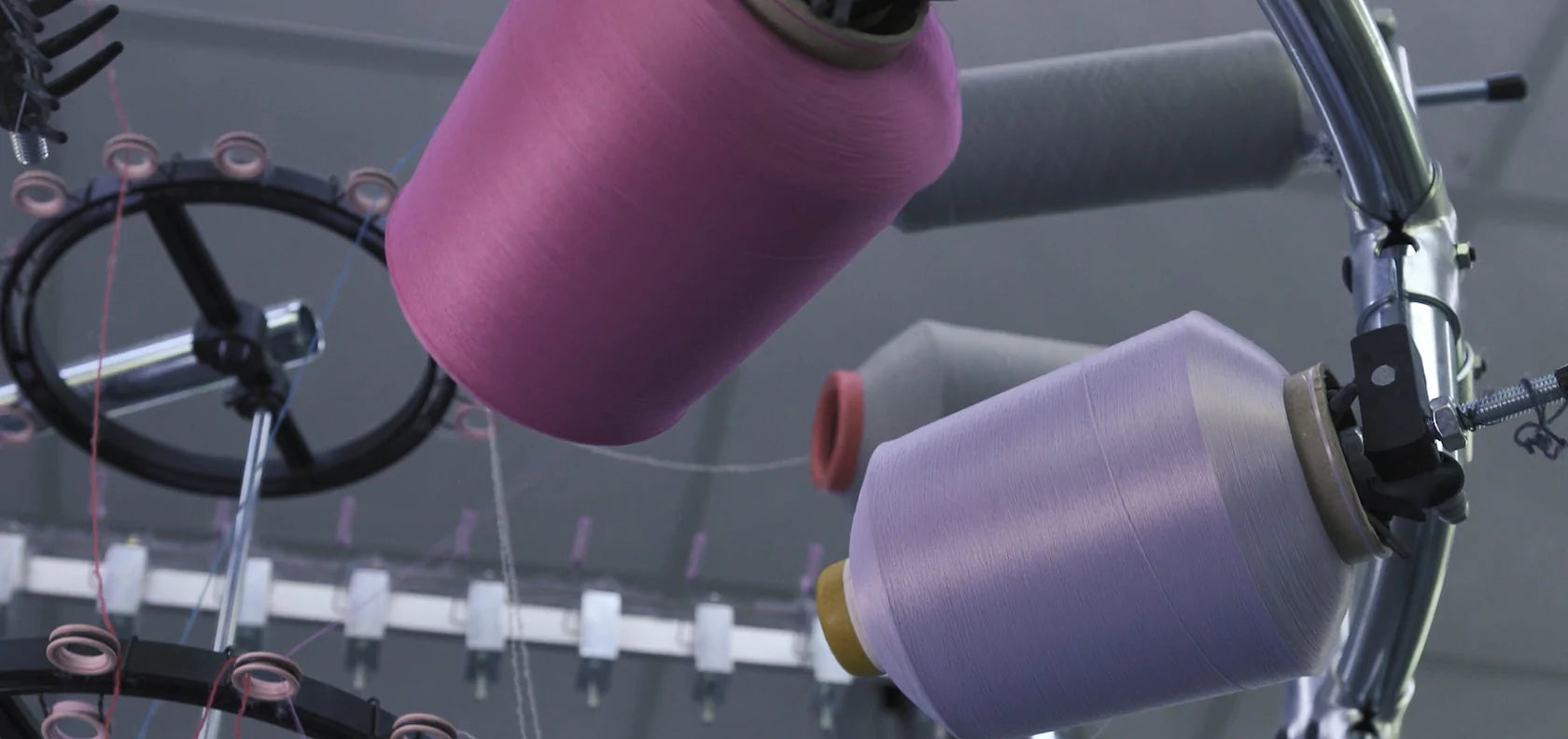 VIM & VIGR strives to be a leader in innovation, providing our customers with the best products available (and finding new solutions for products not yet on the market!) Since day one, we've held ourselves to the highest standards and continually take pride in delivering high-quality and durable graduated compression socks. With stylish solutions for everyday wellness, VIM & VIGR is dedicated to supporting you every step of the way.
Proudly Made in Taiwan
As one of the earliest fashionable compression sock brands, VIM & VIGR wanted to find a manufacturer with state-of-the-art technology who could make graduated compression socks in four different fabrics. Taiwan was a clear choice with its international reputation for making quality, technical products and as one of the world's leading manufacturers of graduated compression.
When VIM & VIGR began in 2013, we partnered with a Taiwanese manufacturing company that quickly exceeded our expectations. The company is owned and operated by a local Taiwanese family that's been making graduated compression socks for over 45 years. Through the generations, their family has passed down and perfected the manufacturing process, making them experts in the field. As a family-owned and operated business, they remain dedicated to caring for their employees. We have great confidence in our partners and enjoy visiting them to review the manufacturing process first-hand.
The Journey Of a VIM & VIGR Sock
The process to make a pair of VIM & VIGR socks is extensive. Once the design concept is finalized, it takes fifteen months for actual products to make their way onto our customers' legs. Using medical-grade knitting machines and a method known as circular knitting, each pair of our socks takes approximately 15 minutes to make.
We custom blend the yarns for each of our four fabrics to ensure each pair of socks is of the highest quality and will keep our customers' legs happy for a long time. Our blends are not standard but are specifically chosen to ensure accurate compression levels and the highest level of comfort. This custom blending is what makes our products so soft and flexible, inspiring you to wear them every day!
As a leader in our market, we are always looking for new ways to guarantee our product is second to none. To ensure you receive an outstanding product every time, we invest in rigorous quality control, consistent new styles launches in four distinct fabrics, and ongoing partnerships with vascular surgeons and vein clinics.
Quality Control: Tested & Trusted
We're confident in the quality of our work — and we want you to be too. Our extensive quality control process ensures consistency in each pair of our socks. When we receive a new shipment at our headquarters, the sizing and compression level of each batch is tested by hand. Each sock is measured and stretched to ensure it is the correct measurement for its size. Using a Pico Press, we measure the compression level to ensure that the correct mmHg (millimeters per mercury) is being detected in the right area of each sock. For our everyday compression, we are testing for 15-20 mmHg and for the medical grade compression, 20-30 mmHg. With this rigorous testing in place, our socks are listed with the Food and Drug Administration. We are proud to stand behind our products with a 100% satisfaction guarantee. 
Why VIM & VIGR?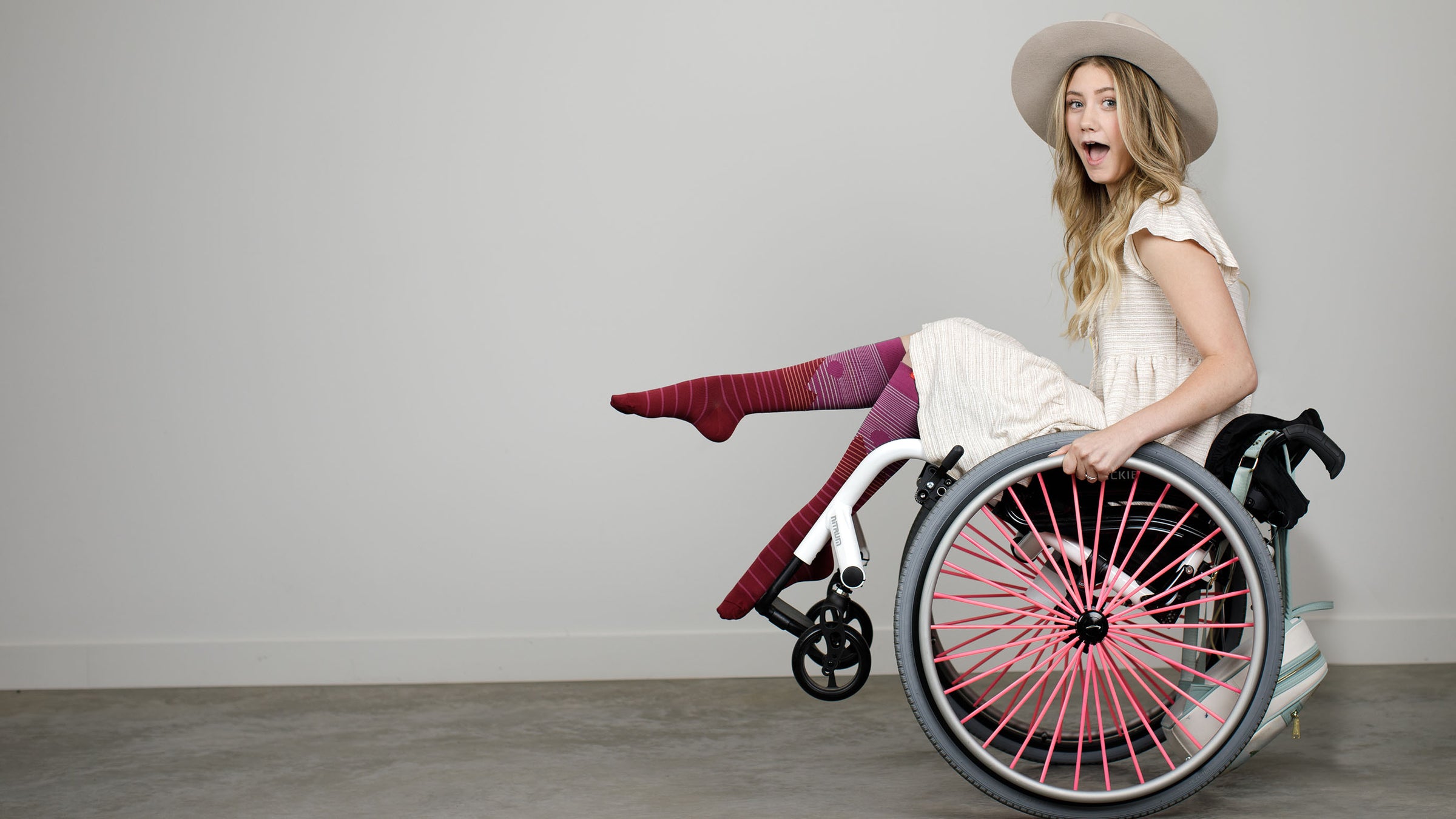 Why VIM & VIGR?
As one of the original fashion-forward compression legwear brands, we have honed our process and taken the time to develop a product we are proud to share with our customers. Our team is committed to creating and wearing VIM & VIGR products, because we have seen the amazing results firsthand. And we want you to experience it, too!
Therapeutic Threads
Using integrally knit graduated compression, our socks apply therapeutic pressure that starts at the ankle and gradually eases above. By squeezing the leg from the bottom up, our legwear can help increase the circulation of freshly oxygenated blood back to your legs.
Shop now
Functional Fabrics
Most of our sock drawers contain a variety of fabrics, colors and styles. When she started VIM & VIGR, our founder Michelle Huie wanted to replicate this as much as possible, which is why VIM & VIGR provides four different fabric options. We choose a variety of high-quality fabrics to provide year-round options for any lifestyle. 
Shop now