How does compression work?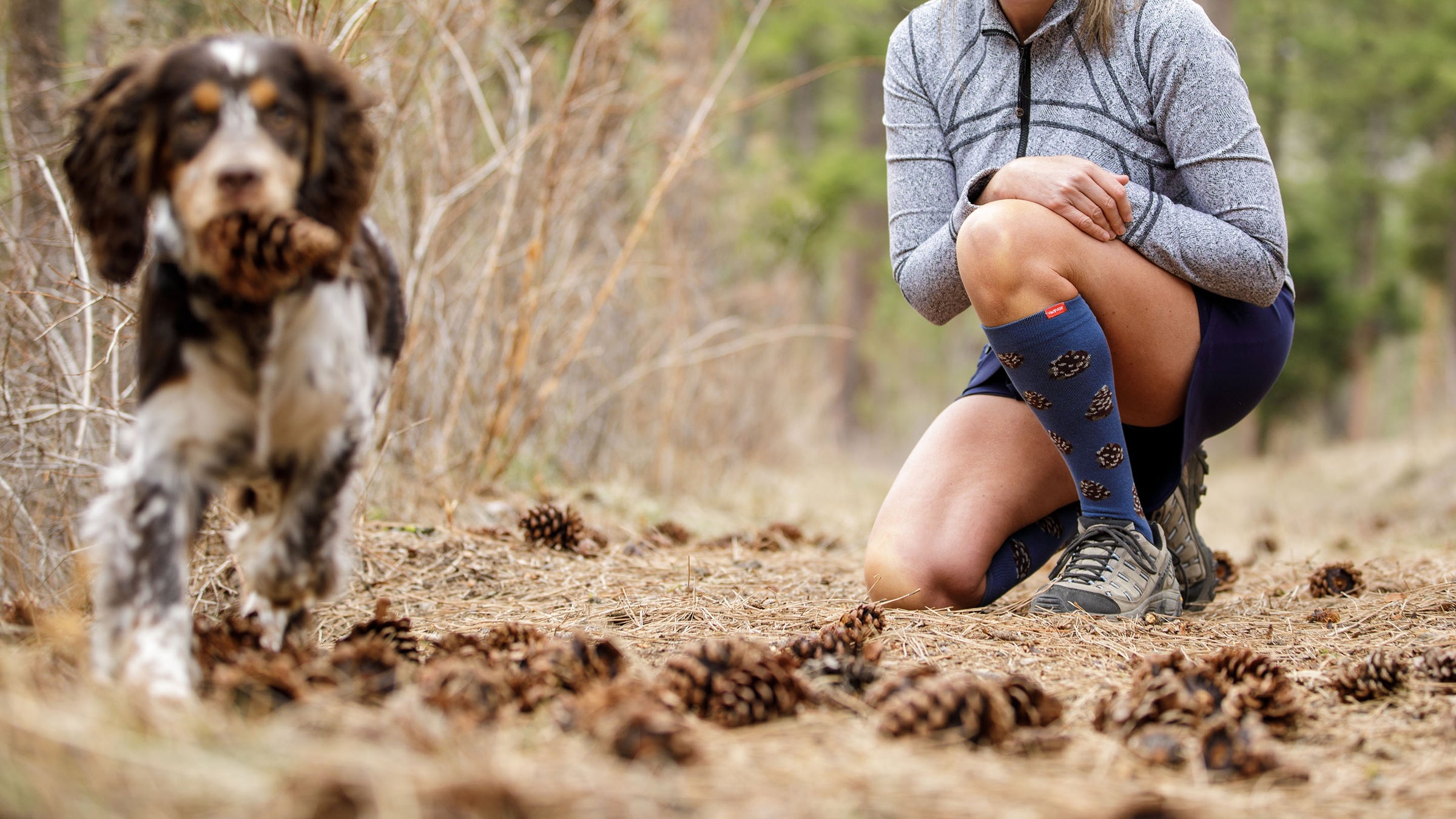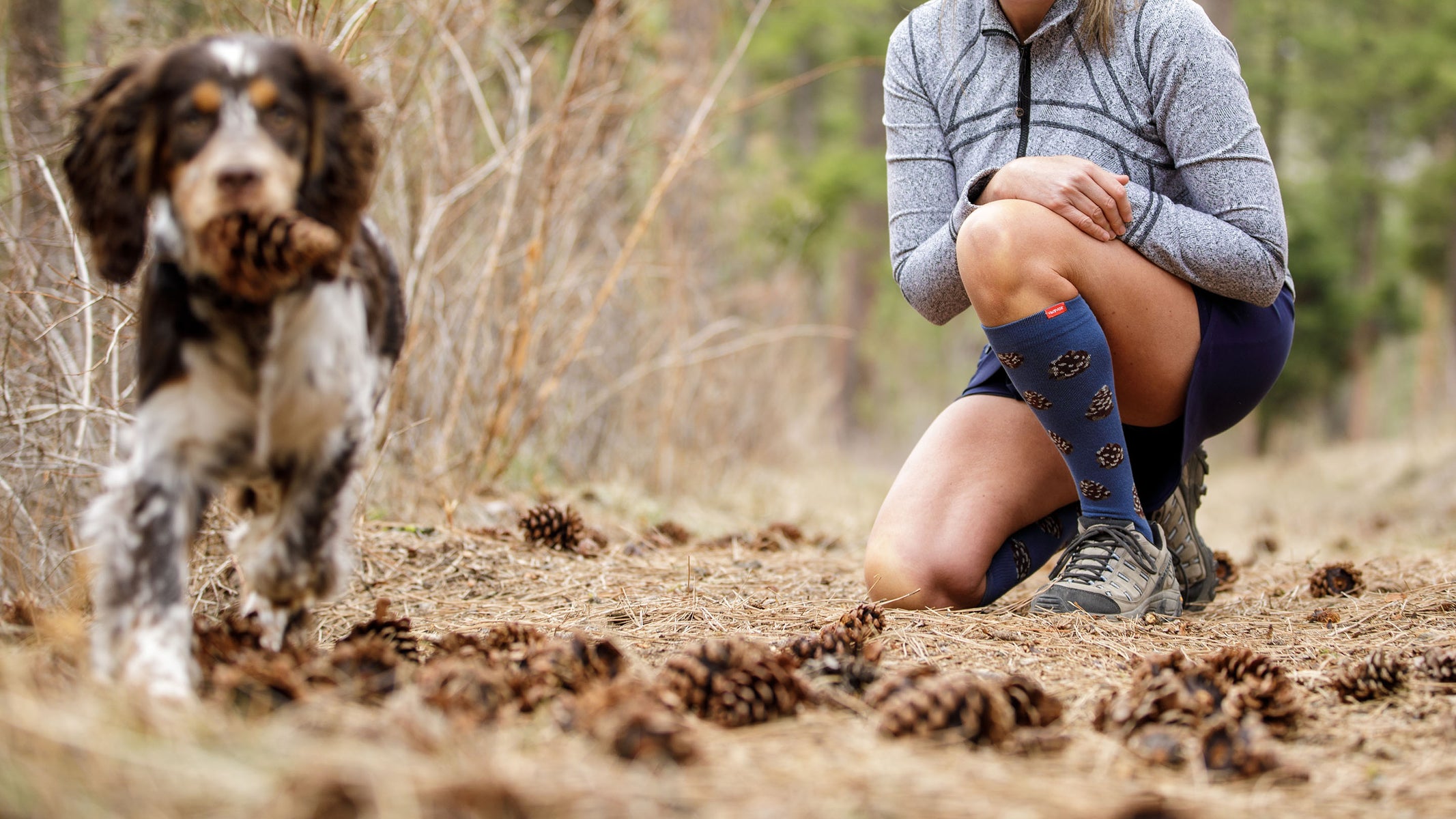 How does compression work?
The science behind our graduated compression socks
The easiest step you'll take toward everyday wellness.
Graduated compression technology meets style & comfort in our therapeutic threads.
---
Therapeutic Pressure
Our socks apply therapeutic pressure that starts at the ankle and gradually eases above. This is graduated compression at work!
Increases Circulation
By squeezing the leg in this specific way, our legwear can help increase the circulation of freshly oxygenated blood back to your legs.
Legs that feel like new
Say goodbye to swelling, achiness, fatigue and discomfort. Take on your day looking and feeling your best.
Compression Levels
Graduated compression is generally displayed in ranges. The higher the numerical value, the stronger the support level indicated. For example, a 20-30 mmHg garment will offer more support and feel tighter than a 15-20 mmHg garment.
15-20 mmHg
Moderate support that's ideal for all-day, every day wear. Great for travel, mild to moderate edema, pregnancy, achiness, spider and varicose veins.
Shop Now
20-30 mmHg
Moderate to firm support that's commonly recommended for edema, Deep Vein Thrombosis (DVT), Postural Orthastatic Tachycardia Syndrome (POTS), lymphedema, pre- and post-surgical applications and moderate varicose veins.
Shop Now
30-40 mmHg
Firm support that usually comes as a prescription from a doctor, used for treating conditions such as venous insufficiency, DVT, lymphedema and dysautonomia.
Shop Now
What is MMHG
Compression garments are made in a variety of support levels. You'll see these levels expressed in millimeters of mercury (mmHg), which is a metric of pressure commonly used within the medical field to measure things like blood pressure. The higher the mmHg, the stronger the compression.
Tested & Trusted
Developed in partnership with vascular surgeons, listed with the FDA, and worn & loved by thousands of people.
Made For You
Who can benefit?
Anyone who sits, stands, travels, works out, works long hours, is pregnant, or experiences discomfort in their legs. In short, everyone can benefit!
Developed For
Long Days of Sitting
Michelle founded VIM & VIGR after discovering a personal need for compression socks. A job that required hours of sitting & frequent travel left her with achy, tired legs.
Available in Four Functional Fabrics