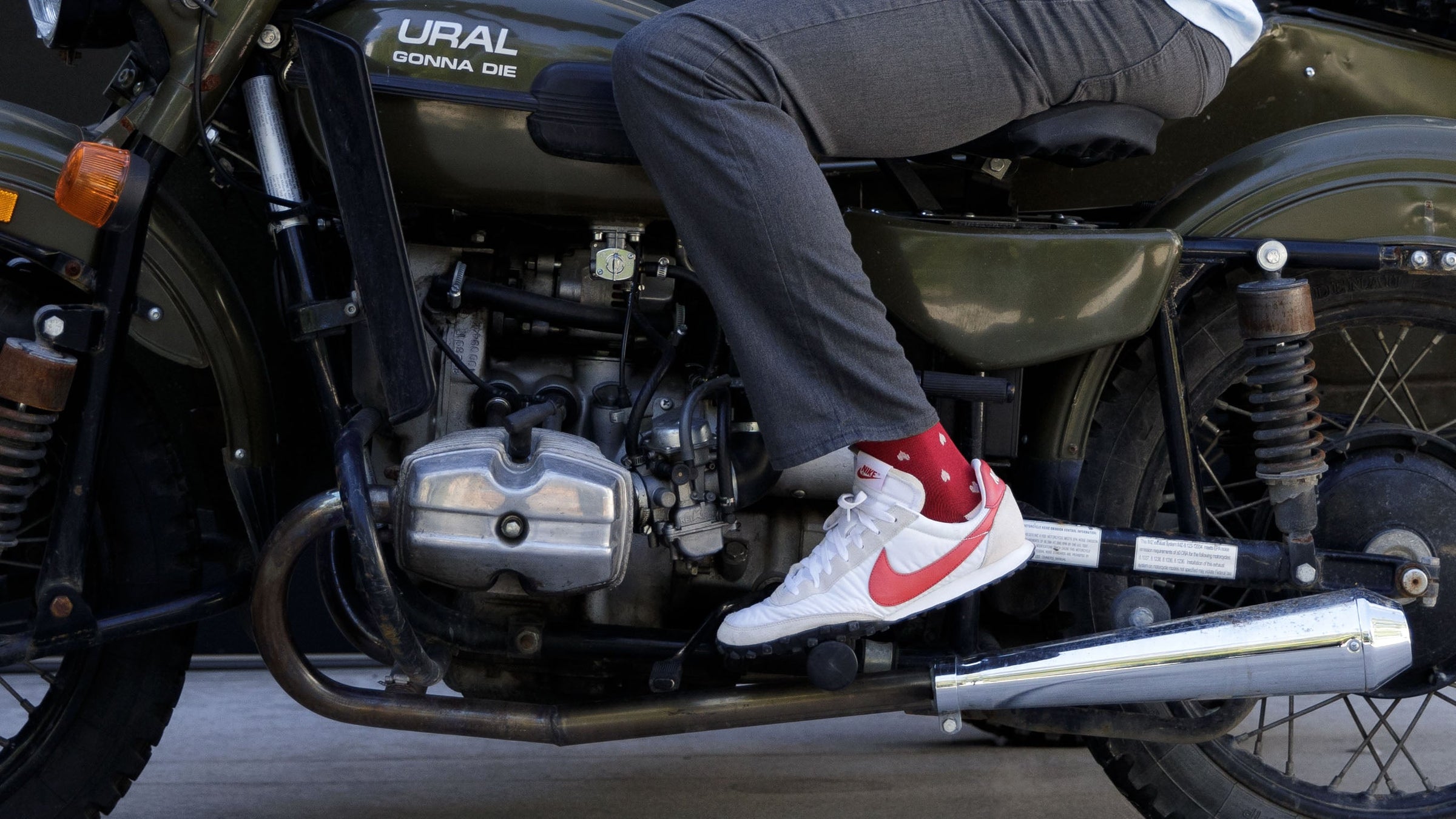 Compression Socks for Men
Graduated compression socks can be a complete game changer for your circulation. If your legs are often tired and heavy, or even swollen, compression socks could help. Graduated compression hose work by compressing most tightly at the ankle and gradually loosening through the leg to guide blood up and through the calf. Compression socks are worn by athletes, workers, doctors, and everyone in between!

With Vim & Vigr you get all the benefits of graduated compression therapy made with four functional fabrics, three different compression levels (mmHg) and compression socks available in six sizes. Whether you're at work or working out, you can look and feel great in these knee-high men's compression socks. 
Compression Socks For Men
These are not your typical compression stockings, all of our socks come in a moderate compression level of 15–20 mmHg which is perfect for all-day, everyday wear. All styles are available in a Wide Calf option and select styles are available in the 20-30 mmHg and 30-40 mmHg. 
On top of offering a variety of compression garments, we offer our compression socks for men in a variety of dynamic and breathable fabrics so you can figure out what is most comfortable for you day to day! Our compression socks come in cotton, merino wool, nylon, and moisture wick nylon. 
Finding your perfect men's compression sock will take some trial and error. Luckily, we have a 100% satisfaction guarantee and allow free returns if the compression sock you get isn't perfect. When choosing a compression sock or stocking, we recommend looking at your lifestyle and health needs, and considering a high quality compression sock if your needs are medical. 
Check out our other Stylish compression Options