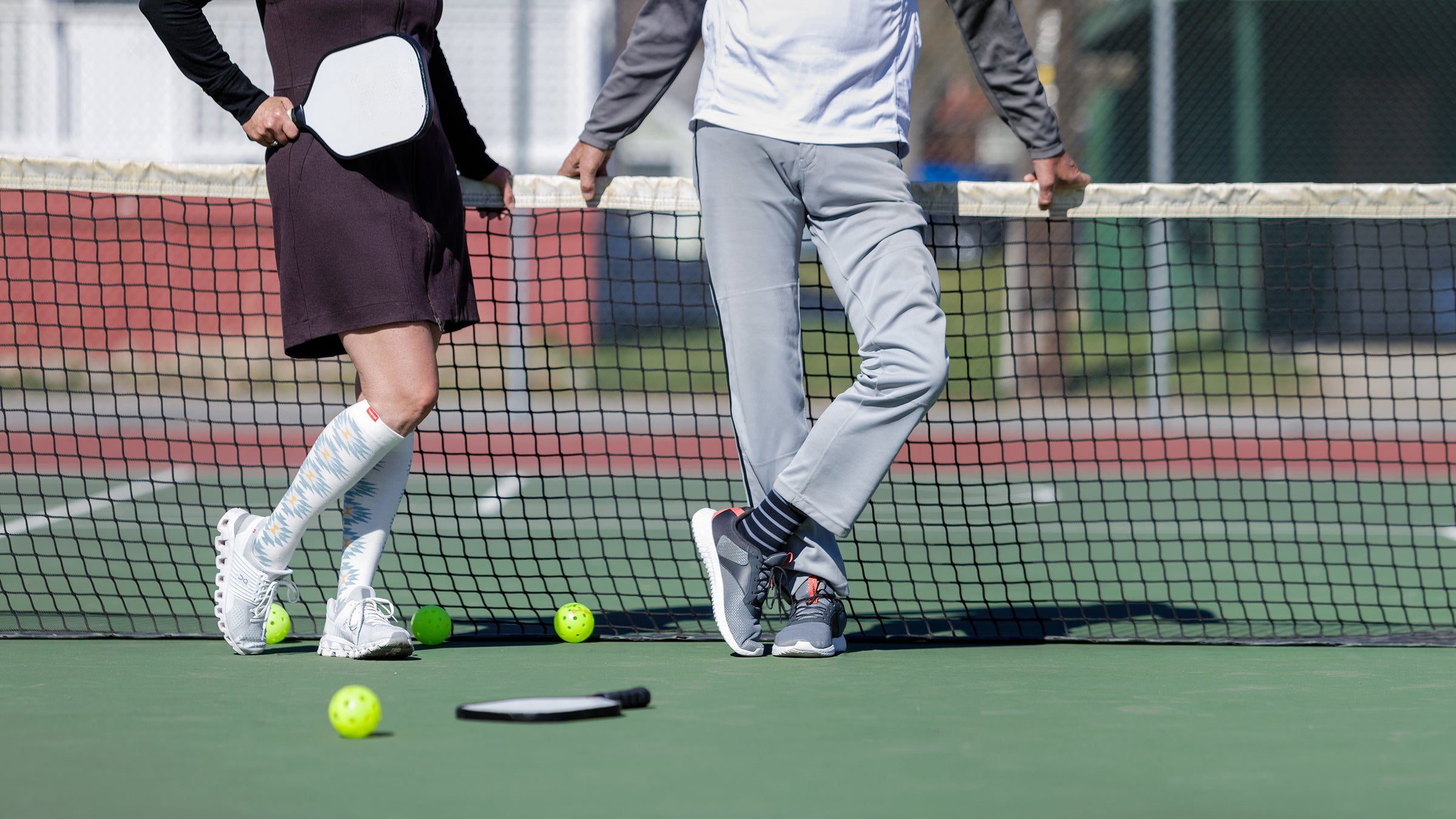 Compression Socks for Shin Splints
Shin splints are the bane of existence for many athletes, especially runners. The pain can take the joy out of any workout by it hindering movement in the legs. As the name implies, shin splints cause pain on the front of the leg, in the area below the knee and above the ankle. Compression socks for shin splints can help ease that pain and speed up healing.
Our compression socks provide moderate to firm compression, which aids in improving circulation and blood flow in the legs. They also provide support for muscles and help reduce the risk of leg swelling, tiredness, and cramps.
Wearing compression socks provides several other health benefits, too. They can: • Reduce leg swelling and pain
Lower the risk of Deep Vein Thrombosis (DVT)
Encourage muscle recovery
Reduce swelling
Made with premium quality cotton, moisture-wick nylon, or merino wool and designed with Gradient Knitting Technology, every pair of VIM & VIGR compression socks offers optimum comfort, fit, and support for better performance, more flexibility, and less pain.
Check out our other Stylish compression Options