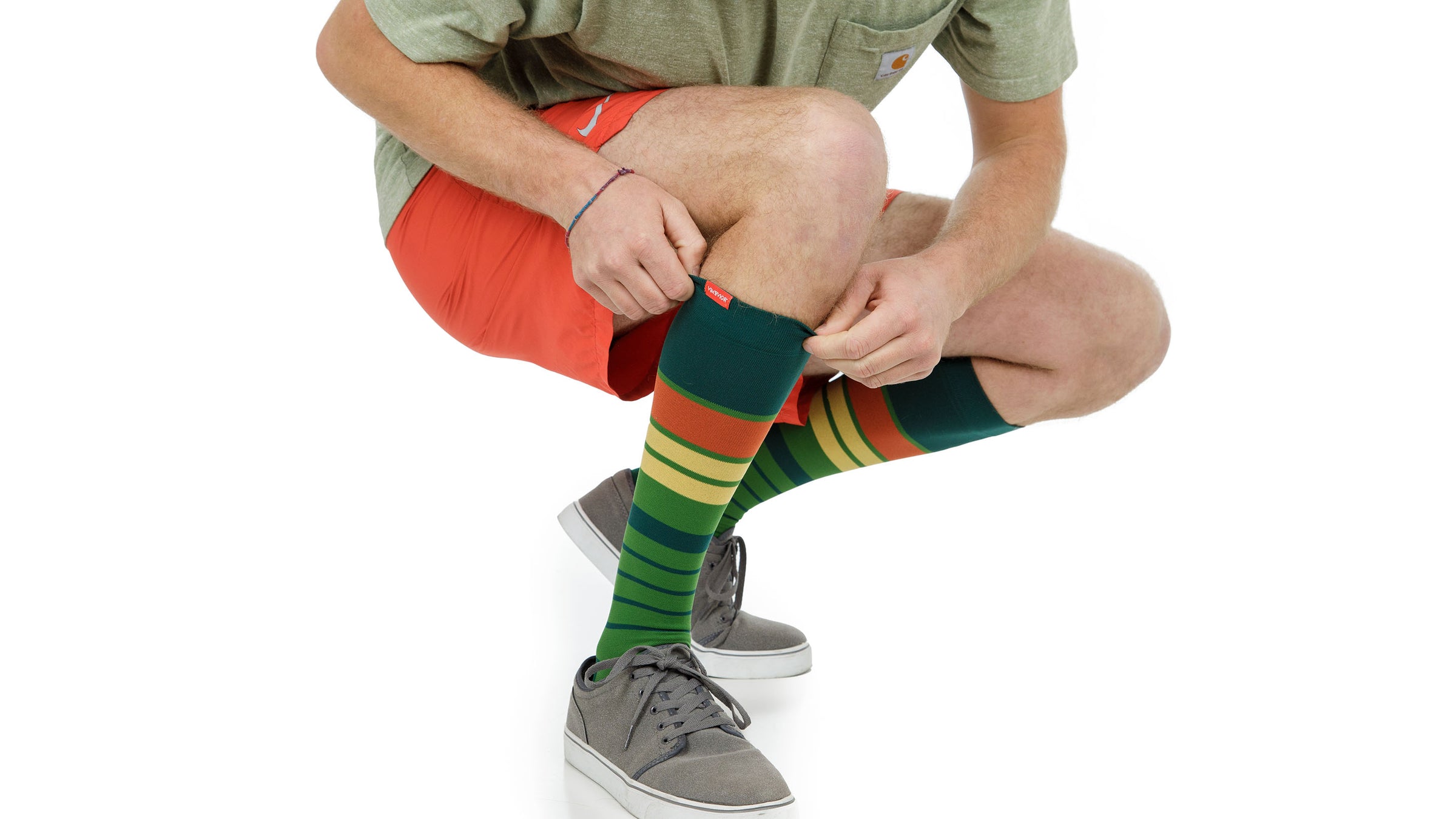 Men's Compression Stockings
You're on your feet all day long. You're giving presentations, chasing after your kids, moving around the house. If you're experiencing foot and ankle pain from your busy day-to-day life, compression stockings for men can help.
Compression stockings for men are designed to provide lightweight support that you can keep at hand (er, at foot) all day long while also giving you the powerful support you need to ensure that blood stays moving and your muscles stay relaxed.
Check out our other Stylish compression Options