VIM & VIGR nursing scholarship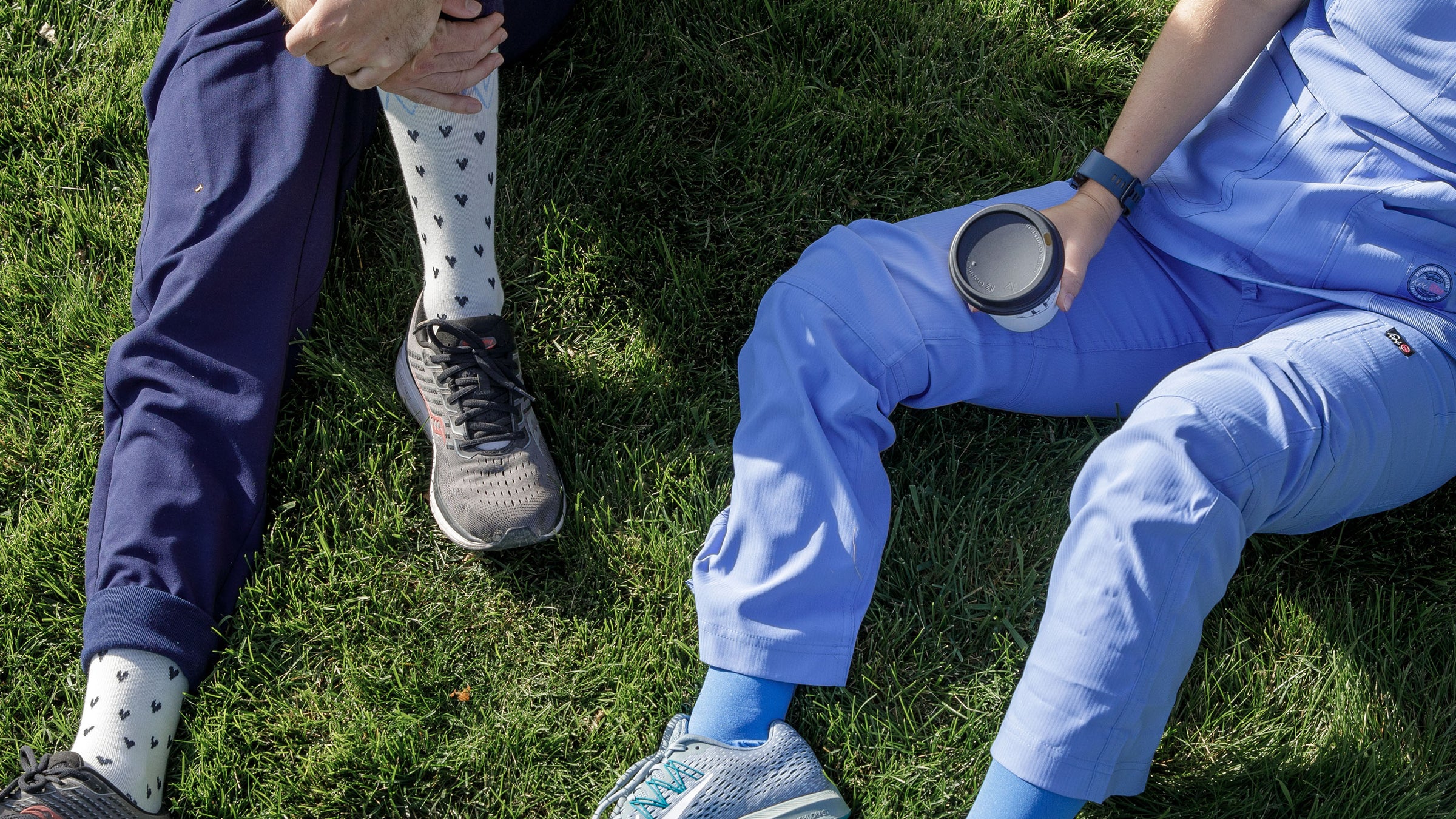 2023 VIM & VIGR Nursing Scholarship
Open for applications April 27th
VIM & VIGR Nursing Scholarship
This year, April 27 through May 12, we added $5 to this scholarship for every pair of compression socks sold. This resulted in a $13,470 scholarship fund!
Our legwear has been worn and loved by healthcare professionals and nurses for years. It's our honor to give back & support those who are providing care for our communities.
For the third year VIM & VIGR is awarding two scholarships to students currently enrolled in an accredited 2+ year program to pursue a career in nursing, and you get to help determine the amount of the scholarship.
Because of our nurses week promotion, these scholarships will be $6,735 each!
If you are a future nurse, read on to see how you can apply!
A Scholarship for Future Nurses
We're looking for applicants who embody VIM & VIGR's core values – and who have demonstrated resilience in their personal life, career, or schooling. If that's you, then please carefully follow the steps below to apply!
Eligibility
Must be a US citizen
Must be currently enrolled in an accredited degree program in the field of nursing
Must be in good academic standing with GPA of 3.0 or higher
Application must be received by July 20th at 11:59PM MST.
Qualifying degree programs include Registered Nurse, Bachelor of Science in Nursing, Nurse Practitioner, Advanced Practice Nurse Practitioner, Advanced Practice Registered Nurse, Master's of Science in Nursing, and Licensed Practical Nurse.
Requirements
Completed application
Official transcript
Proof of enrollment (acceptance letter or transcript from nursing school)
At least one letter of recommendation from a faculty member or clinical instructor
Short responses to three questions
Timeline
July 20 - Application closes
August 5 - Recipients contacted
August 15 - Recipients announced
 Submit your application today!